I don't usually play along with sketch challenges because I tend to do my own thing, but lately with the baby brain going on I've needed some design help to get my mojo flowing, lol!
So here is a layout that I created using some Pebbles Seen & Noted collection and some Studio Calico goodies and this sketch by Page Maps...
I chose to rotate the sketch 90* and I replaced the flower paper with three different pieces, but I love how it turned out...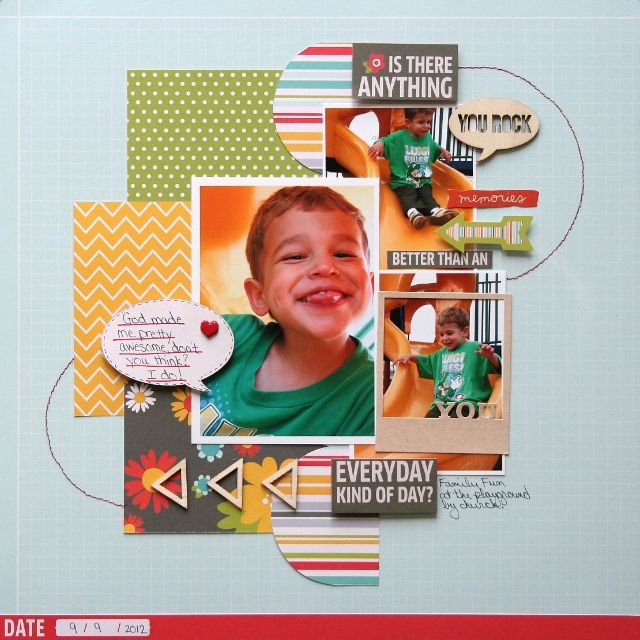 Here is another page I created using Bella goodies and a sketch for Scrapbook & Cards Today...
I have a few more to share, but we will save those for another day! See you then...