We have officially started our
Throwdown competition
at Memorable Seasons. The first recipe we were issued is for Fajitas. We have 3 conditions that must be met 1. neutral background to imitate the coloring of a tortilla, something round could also be included, 2. red and/or green strips to symbolize peppers, and 3. lime juice by misting.
Here is the layout I created using my SC Planetarium kit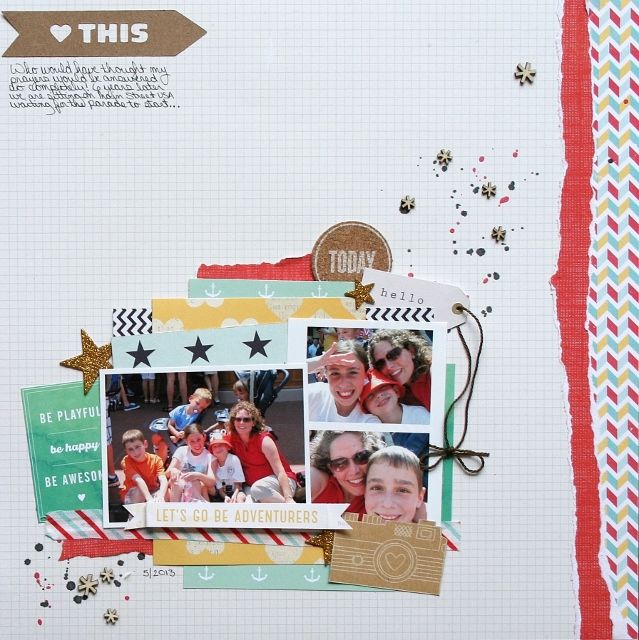 Hope you can join us, even if you miss this week we have a new recipe each week for a chance at being named Memorable Seasons Top Chef!