I was assigned the technique challenge at
Memorable Seasons
this month. I always create with my kit first and then plan my challenges, as I was looking through my work this month looking for something to challenge you all with I realized (yet again) that I love white space! So my challenge to you this month is to create with white space on your layout. Instead of leaving those of you that don't like white space to say this challenge isn't for me I have included some tips that surface on most of my layouts...
Here is the layout I made for this challenge...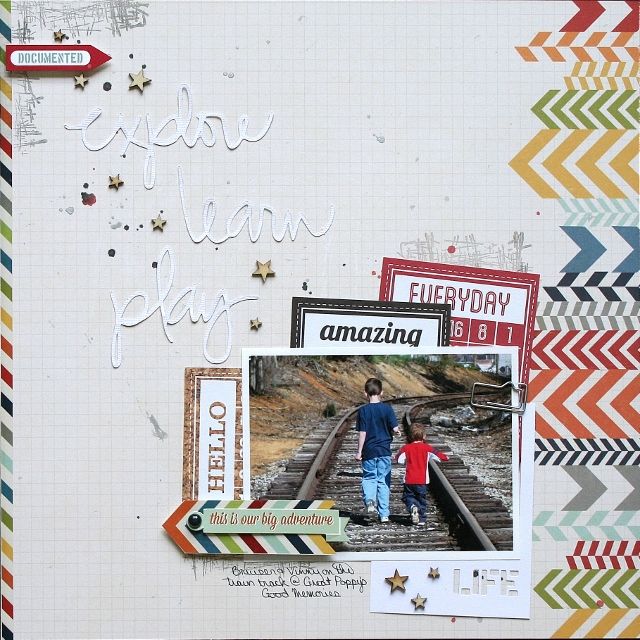 1. White doesn't have to mean the actual color white! If you notice on my adventure layout, I used the cork patterned paper, but I left a lot of the cork showing.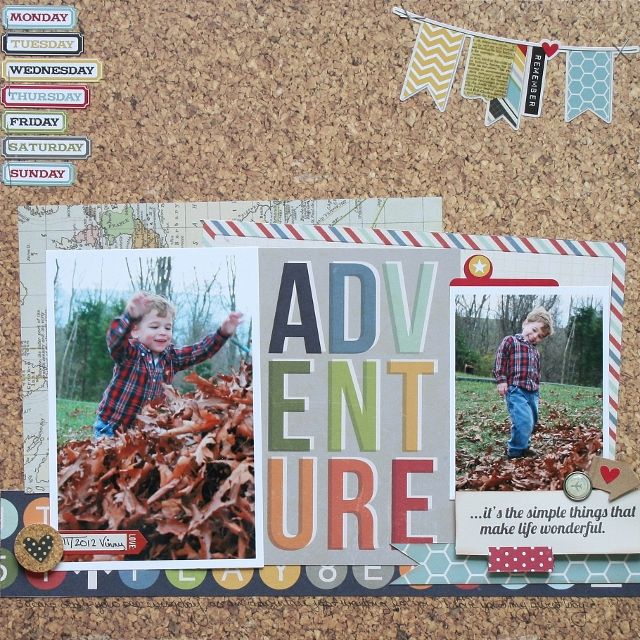 2. I like to balance the design on both sides of my paper (or top/bottom) - for instance the paper I chose had the chevrons down the one side of the paper and so I added a strip of paper to the opposite side to keep my design balanced.
3. Use ink/mist/stickers/wood veneers/etc... to fill in some of that white space, but without really adding anything too heavy. I also added the die cut words in white to fill my space - not adding anything to heavy, but something that would catch the eyes.
4. Think diagonally, vertically, or horizontally but fill that area. In this layout I was thinking diagonally and I filled the diagonal completely.
5. And layer - once I had the basic design of my page I then added some stamps in that diagonal area, I layered a few of the Bingo cards, the paper clip and the sticker/brad were also added.
So your challenge is to create using white space, even if that isn't your thing, shake your thing up a little and see what you can do! Hope you come and join us over at Memorable Seasons - our Throwdown competition starts this Thursday!