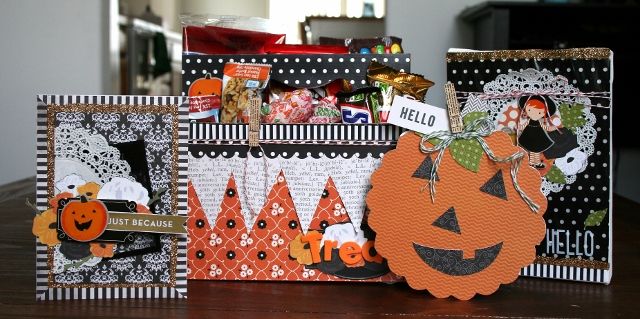 Welcome back friends! Today I am showing some projects I made for
Pebbles
.
I was assigned the collection Thirty-One for this month's projects, but this created a problem for me because we don't celebrate Halloween. So, what did I do? I created to my hearts content with this collection, but I looked at things with different eyes!
My kids and I really love candy (actually I probably love it more) so we always head to Target the day after Halloween to buy some clearance candy - each kid gets to pick a bag of goodies to bring home. I decided I would make a treat box to hold all of our goodies (or at least some of them) and decided it probably should be filled now, lol!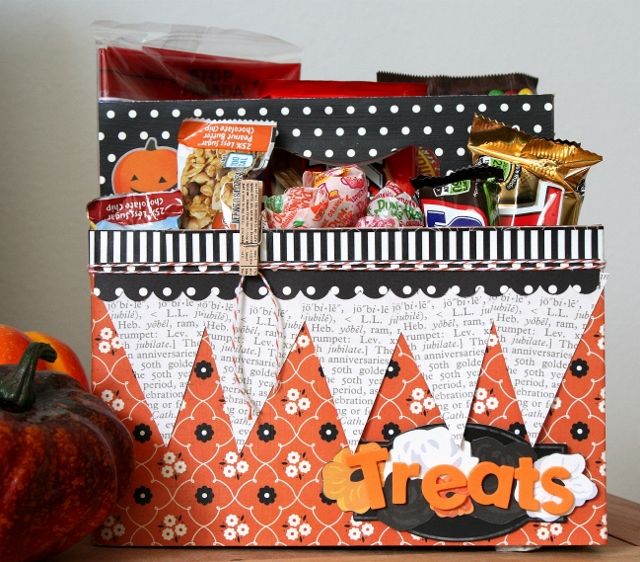 I began with my new favorite drink, IBC Root Beer and altered the container with some papers and mod podge, it makes a perfect container to hold things!
Thanks for joining me as I look at non-traditional ways to use Halloween collections, see you tomorrow for more projects!
Supply List:
Thirty-One
Witch's Brew (732296)
Witching Hour (732301)
Spider Webs (732292)
Mystical (732293)
Chalkboard stickers (732305)
Phrase & Accent stickers (73234)
Banner Kit (732310)
From Me to You
Clothes Pins (732279)
Knock Out Punch (63013)
Basic Thickers - Apricot (732181)
Twine (89423)