Just dropping by real quick to share my week 8 spread. I have 2 more weeks all printed out and ready to put together as soon as time permits; so far I am staying up-to-date!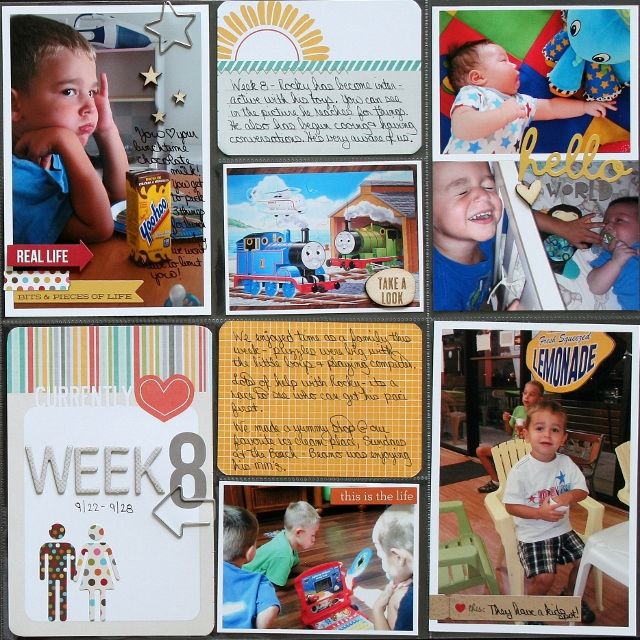 I found these cards at my local JoAnn's and thought the colors were wonderful, they are from We R Memory Keepers. I also used some stickers from Simple Stories Snap collection.
See you on Monday with a fun layout and project I created for Bella Blvd!