Welcome back!
Today I have a few cards to share with you using the Simple Stories Smarty Pants collection.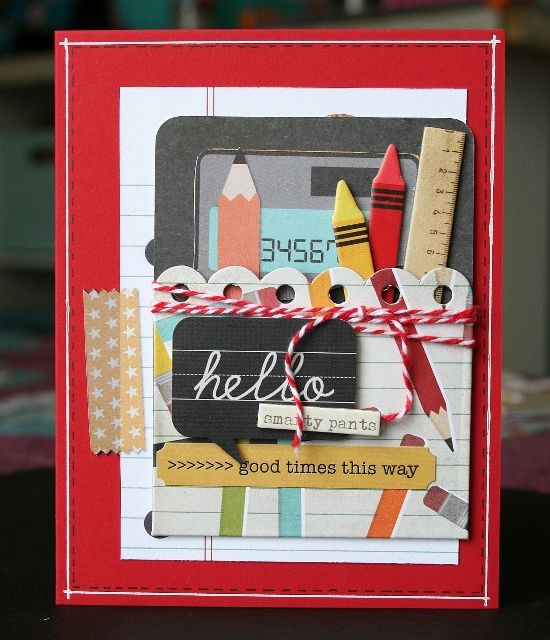 This card was made for a challenge I issued to use up your stash of chipboard! I really have a thing about school supplies and I thought this made such a cool card. I love the pockets that are included with this collection and the twine finishes it off.
My next card is made for a challenge I am issuing to alter embellishments. I loved this pocket with the chalkboard look, but I didn't want the front of the pocket as it was created. So... I opened up the pocket and refolded the pocket!
This pocket was large enough to be the base of my card and of course you know I love using the PL cards for my projects! The chipboard paper clip and books with the red bow were the perfect finishing touches.
Thanks for stopping by, see you tomorrow!