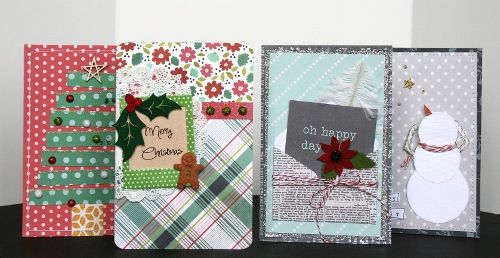 Once I got past the fact that it was 80 degrees and I was wearing shorts, I really enjoyed creating my Christmas cards, LOL! These were made with the Pebbles collections Front Porch and From Me to You, neither which are holiday collections, but don't you think they make great Christmas cards?
I had this idea of a snowman looking up at the stars in the sky, BUT... that took some thought to achieve! The sentiment was stamped with the roller stamp and then I cut it out, inked the piece and outlined it. The stars are punched with my Martha Stewart punch from the AC glitter cardstock. Mr. Snowman is modeling a twine scarf. So what do you think of my snowman? :)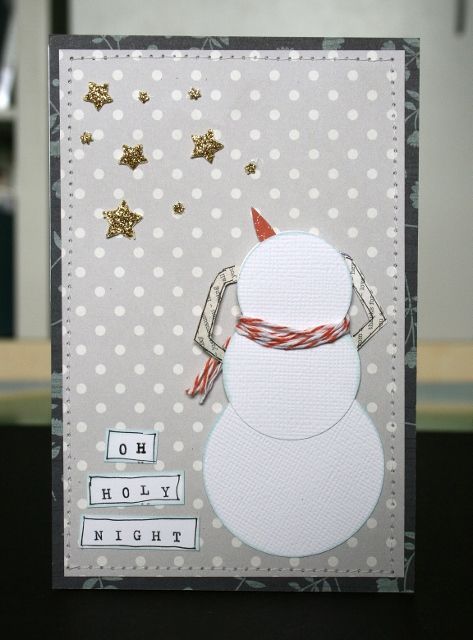 Here are a few close-ups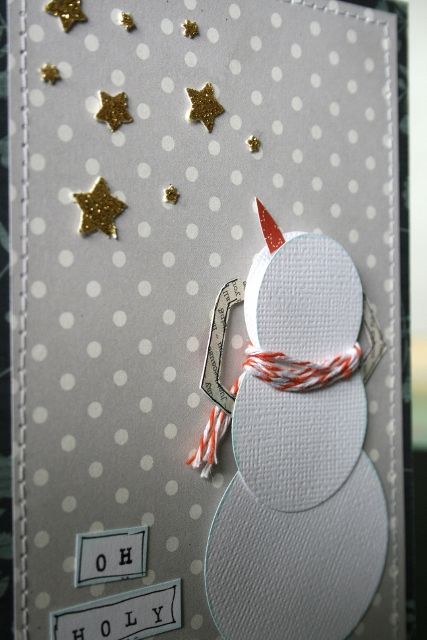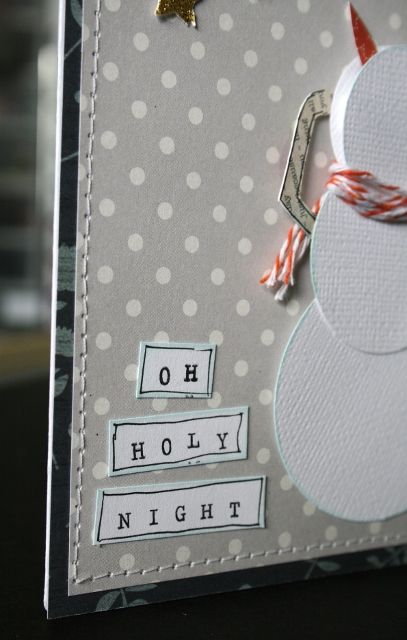 My next card was quite simple, but I love Christmas trees and I really wanted to use the glitter dots and the roller stamp. I cut strips of green paper in smaller sizes to create my tree and then I decorated with some Zazz glitter glue and stamped the words Joy, Peace, and Love on the tree. The crowing glory are these wonderful wooden veneer stars from Studio Calico - I need another few packs of these!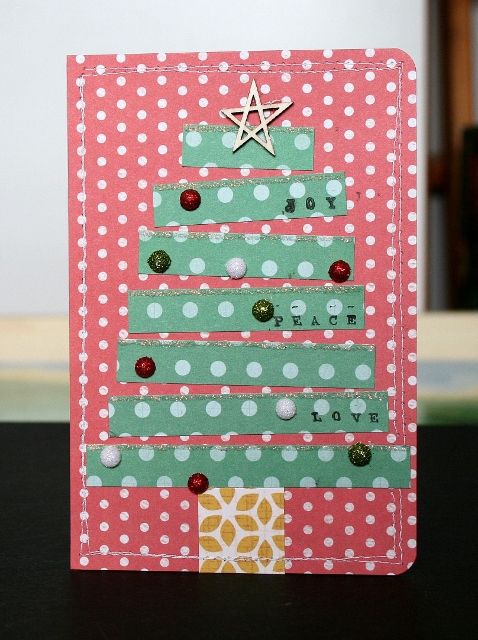 Stop on by the
Pebbles blog
to see the details about the other 2 cards I created!