I thought these papers from the Me to You collection looked just like ice cream; they were the perfect choice to document this sweet treat.
Here is a picture of the background that I started with, drips of "ice cream"
And a few close-ups
The saying was a sticker in a frame that I cut apart to put on my chipboard piece.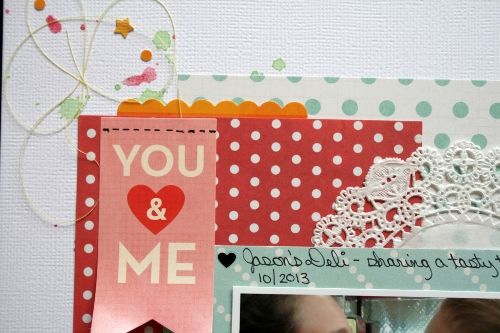 Doilies, thread, mist are all things that can be used to fill blank spots without adding any bulk.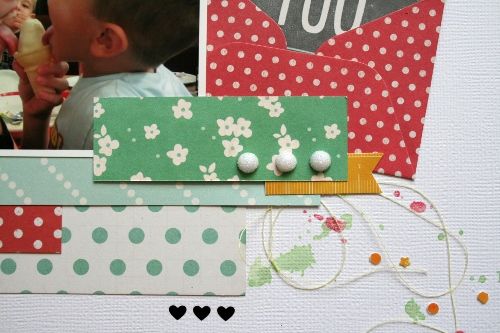 The hearts are rub-ons, they go on so smoothly!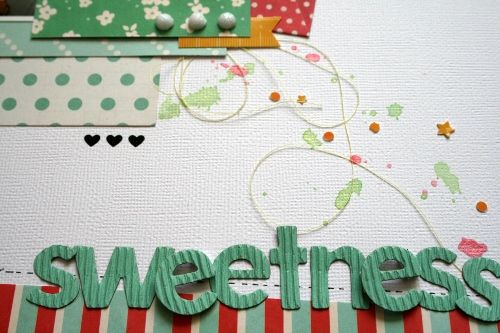 A little dimentsion to make the title even sweeter.
Thanks for stopping by, see you tomorrow with some Bella goodies!