I'm up at
Bella Blvd
today with a pinterest inspired layout about my newest hobby!
FISHING, yep that is me and NO I do not touch worms or fish.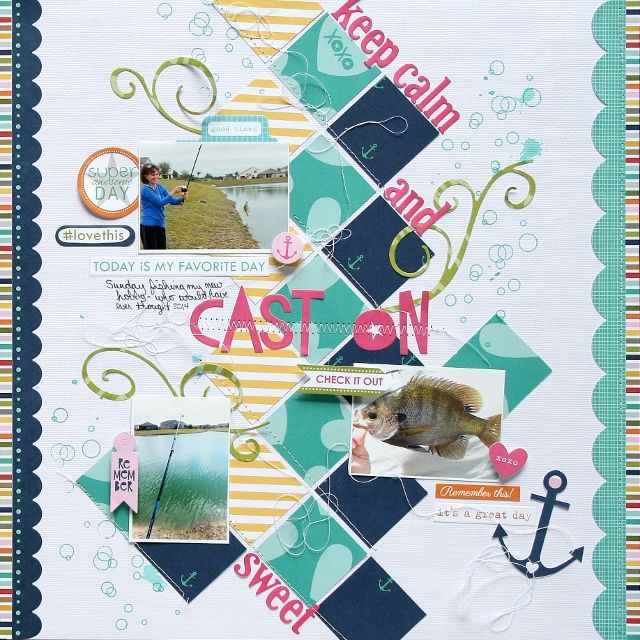 Notice the little bubbles, aren't they cute? They are by
Winnie&Walter
and it is a stamp I am totally impressed!
Make sure you stop by the
Bella blog
to see how I built my page, there was a lot of thought in assembling this page, lol!