I have been joining in
Corrie Jones' challenge
each month to document myself. Here is February's page using my new stash of Amy Tangerine's Plus One and Dear Lizzie's Daydreamer. Loved the mix of soft and graphic, totally fits me to a T!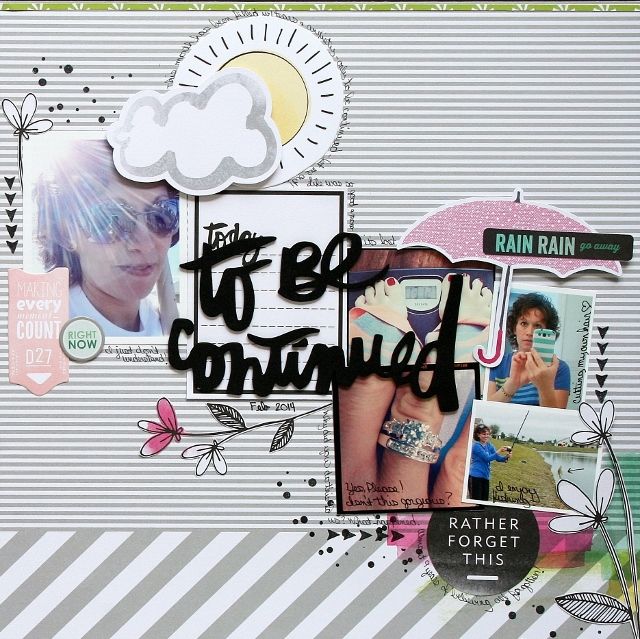 I have included journaling, but as it was more personal in nature this month I instead used my journaling to outline my design. The pics of my things right now have journaling on them are open to be shown as I really am liking - fishing, this ring, my weight, and how my hair turned out when I cut it.
I fussy cut those flowers from the Plus One paper and I totally love the look they add. The script font from Plus One is my total favorite. Notice those nicely placed dots? Walter and Winnie stamp set, yet again, totally my favorite ever set!