Okay so I don't do 2 page layouts, but I couldn't get the design to fit these pictures. So I went to a double page layout, but I cheated they are 8.5x11 much more manageable!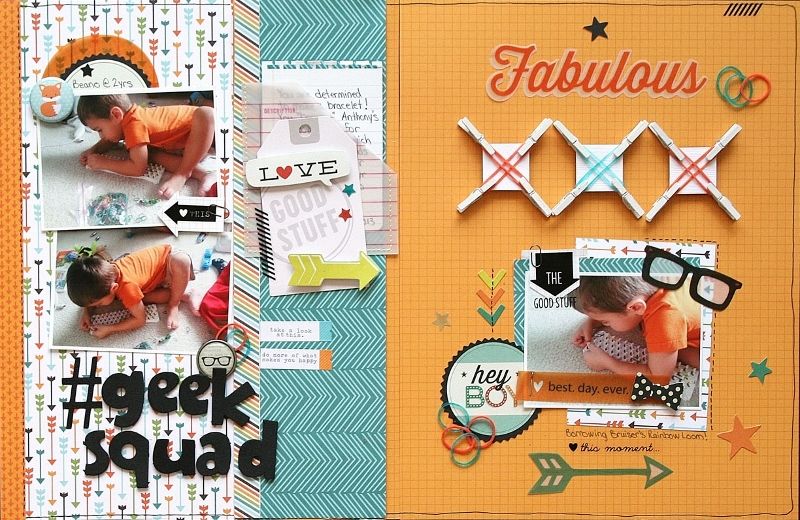 I used some Pink Paislee Hey Kid! and Lawn Fawn to document my son's obsession with his brother's Rainbow Loom. He was so intent on his "work", even though the mess was horrible I couldn't resist getting some cute pictures first!
Don't you just love the Rainbow Loom I created with the mini clothespins and rubber bands?