I'm still going strong with Project Life and loving every minute of it. I spent some time Saturday putting these two weeks together using Becky Higgins Honey edition and Bella Blvd stickers/chipboard.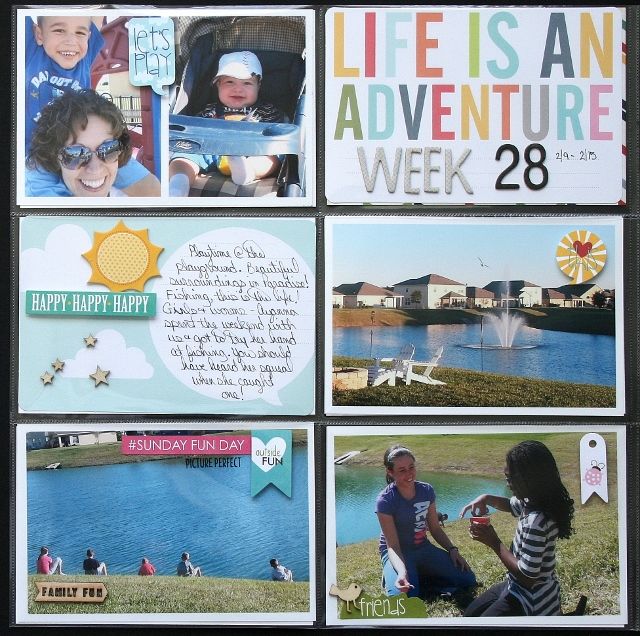 Playground, fishing, friends that is what our week was about.
Disney, boys, green beans yep that makes a week!