So this all began because I was given the chance to design with Kerri Bradford Studio designs through a team-up with Simple Stories. I was thrilled and eagerly asked for my favorite cut files. Now I have a BIG thing for words and that is why I bought my Cameo and even more than words, little words are my favorite. So of course I had to try some of the lovely scripty words from KBS shop. I put in a new blade, loaded up my paper, adjusted the settings hit cut and watched my beautiful words being torn to pieces! YIKES! So I slowed down the speed, adjusted my blade and cut again, nope still tearing. So I contacted Kerri next to see if she could help me as this wasn't the first time my Cameo had me in tears.
Kerri gave me some great tips and directed me to
this blog post
that I tried immediately with great success! So I tried again and while it was much better I still was having trouble. So I went a reasearching and here is what I found...
Here is a post
that worked wonders for me and my machine.
Problem: Paper cutting the design, but the corners of the design, where the blade turns, are "mucking up."
Suggestion: slow down your speed, change your blade depth to cut a little lighter (if it's on a 6 try a 4 or 5) Then make sure double cut is checked to ensure a complete cut through.
When your corners start messing up with the paper pushing up, that means that the blade is pushing too hard for the details in the design, it needs to have less pressure and cut those corners more slowly twice in order for it to go smoothly around the bends."You can also cut your textured Card stock with the textured side down.
If you are ready for a new solution to buying multiple Silhouette blades here's a
great blog post
about alternative blade choices.
Here is a
great blog pos
t about how to use/install these blades from above.
Did you know you can use your Cricut mats in your Cameo??? I sure didn't, but I had 2 brand new mats so I tried it out. The Cameo starts cutting about 1/4 inches above the paper with the Cricut mat so other than accounting for that it works great!
So, I ordered this different blades and will let you know about my experience. I am happy to report that using my AC cardstock (textured side up b/c I am too lazy to mirror everything), blade at 4, speed at 1, thickness at 10-15 I was able to cut all the beautiful words and NOTHING ripped! Wow!
And since no blog post is complete without at least one layout, here is one of the layouts I shared yesterday on the Simple Stories blog and it has beautifully cut words that I didn't have to cry over, that makes me really happy!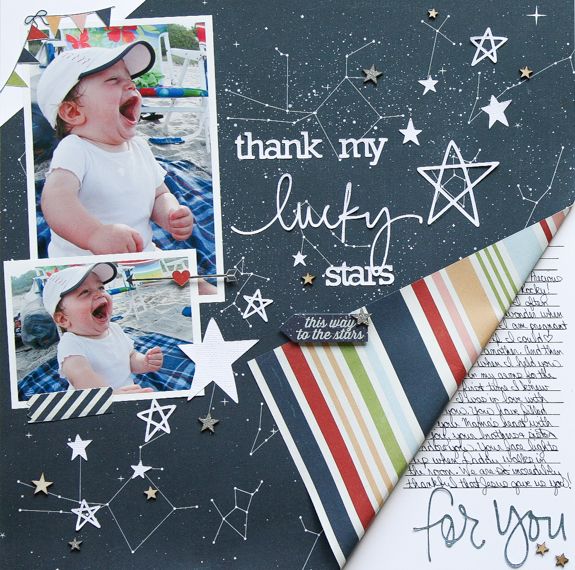 You can see detail shots on the
Simple Stories blog
, I'd love for you to stop by if you have a chance!