I had one last cut file laying on my table from the Simple Stories team-up with Kerri Bradford Studio. I had already paired it with these pictures, but I hadn't found the papers I wanted to document this adorable boy until I was working on my
Pebbles post
which was up the other day.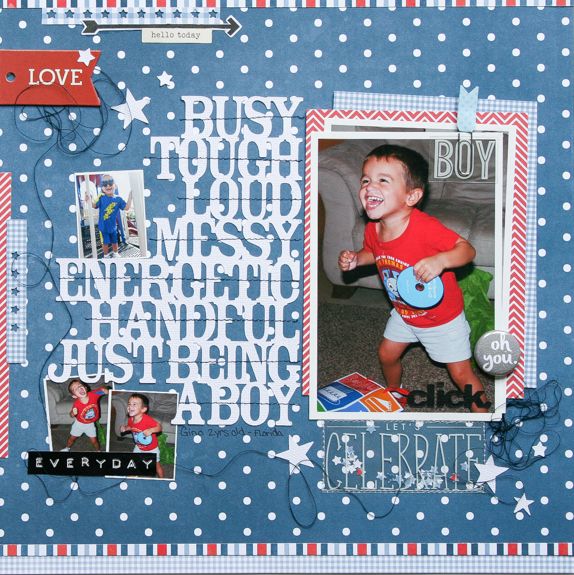 This boy is a HANDFUL to put it mildly. He is lovable, wild, independent, crazy, messy, and the list goes on and on and on! I started with the love chipboard piece and added some string - completely loyal in his love and yet leaving a sting of messes in his wake!
I thought the boy transparency piece worked here with the paperclip flag for a little softness because he is completely lovable and loves to get "holts".
And then a fun pocket of stars using the celebrate transparency because you can't help celebrating this wild man. It seemed a fitting place to finish up the trail of messy thread. I used a few pops of black also because this kid is BOLD!