I am up on the
Pebbles blog today
using the Americana collection to document my son and his grandfather (Pop). While I love the layout I created, I wanted to see if I could use the collection in a more traditional sense that it was created for.
Which brings me to my second layout here on my blog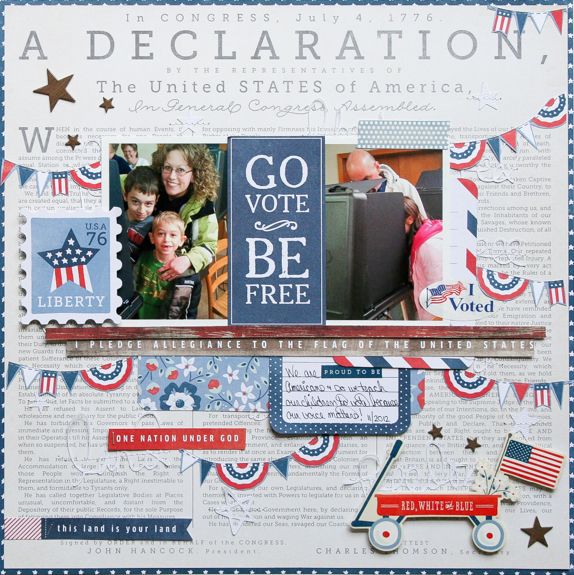 I wanted to document these pictures of my husband and I with some of our children voting. The pictures weren't great and the colors sure didn't match anything, but it was an important memory that I wanted in our books.
I started with the neutral page with the declaration printed on it and I sewed some white cut words onto my page to give some texture and interest to the background. (These Kerri Bradford Studio words were cut after I discovered a few Cameo cutting tricks found
here
.)
I added in some banners that I fussy cut from another page in the collection again to give some interest to my page without adding to much color around my pictures.
A few journaling cards were added under my pictures for a little color and to journal about what was happening in the page.
I thought the wagon worked really well carting one of my cut words.
So what do you think did I accomplish my goal of using the collection for what it was intended? Stop by tomorrow for another layout I created that uses this collection.