I am up on the
Simple Stories blog
today sharing some layout using the Sweater Weather collection and some fun tricks for sprinkling and journaling!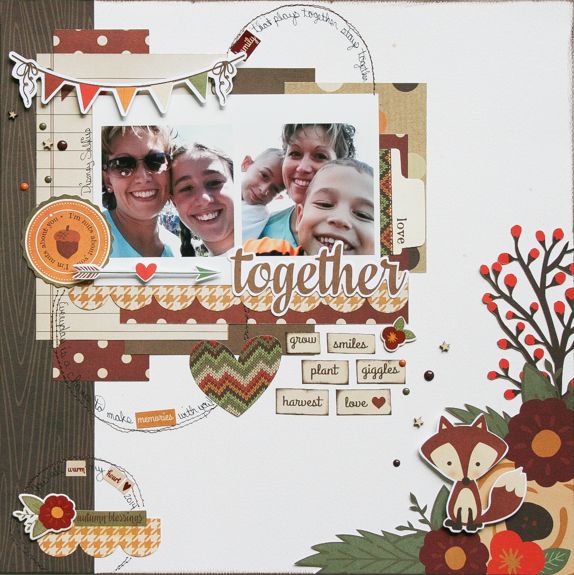 This layout was created with pictures taken in May, but it still works with this collection! The one thing that didn't work on my layout was I created it just as I had imagined and then it was feeling unbalanced. For me, the page was full (remember I like white space), but it wasn't comfortable. So, now it is time for me to bring in my journaling. As I shared on the Simple Stories blog, journaling is a great way to balance your layouts, without adding heaviness (stuff). But, I normally add a few lines with my pen and write on them, and this didn't have a place for that!
So, I grabbed my circle template, sketched some circles, fought with my sewing machine to sew on those lines and now I had a perfect place to add some journaling. The circles added interest to my layout, but it didn't add any bulk/weight and so now my layout kept the white feel that I like, but it also was balanced.
See you tomorrow for a FUN blog hop!