I am up on the
Simple Stories blog
today sharing a few layouts created from items not created for scrapbooking. I love to use items in my scrapbooking that aren't traditional, such as the banner kit from Simple Stories newest DIY Christmas line.
Can you spot the odd items I used on this layout?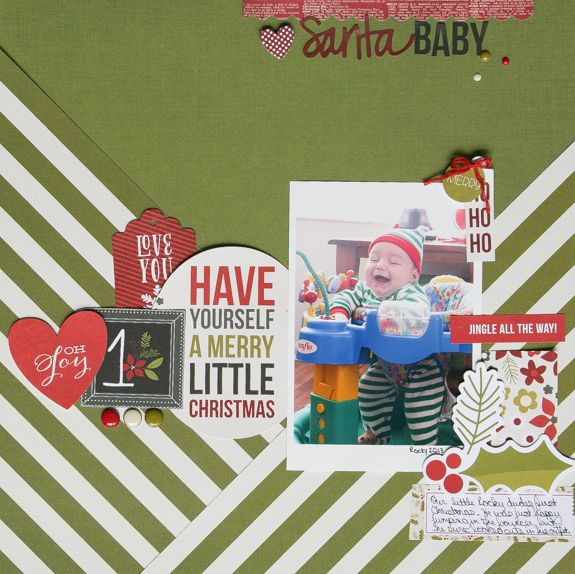 I made the background of my page from the Evergreen Stripe paper cutting it in half (minus a little) and then making sure the stripes formed perpendicular lines. It did take a few tries for me to get it right, lol.
I spy a label wrap here and some tags from the tags & twine set!
How about an envelope wrap on this detail peek and a banner piece from the bunting banner set?
I stole some twine from the tags & twine kit and untwisted the piece to just use the red here.