While I was putting together my grid layout and looking at all the amazing pieces in the Open Book collection, I put aside the wood frame and the deer because I knew it would look perfect with my brother's wedding pictures. Another place I multi-tasked! I finally found time and the right pieces to complete the layout and share it with you today.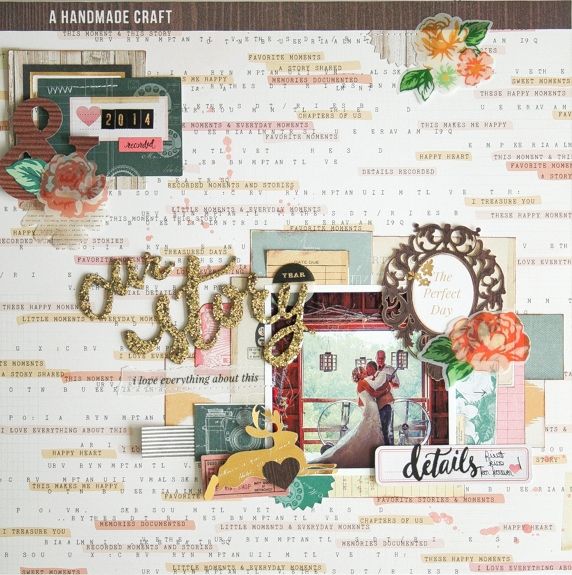 I personally didn't think I would use a deer or deer head in my layout, but it was perfect for the rustic barn setting.
I wanted the rub-on I love everything about this to stand out, so I rubbed it onto vellum which allowed it to stand out enough to be read.
Another piece had the perfect day sentiment on it, so I just cut out the oval size and placed it with this frame and a few rub-ons because gold is always good.
This finishes my triangle of flowers that leads your eyes around the page.
This was the October kit from Cocoa Daisy (main and add-ons).