How about scrapping a picture just because of the facial expressions? I can still hear our little man making ooh noises as the Test Track cars went by. This went on for probably 10 minutes!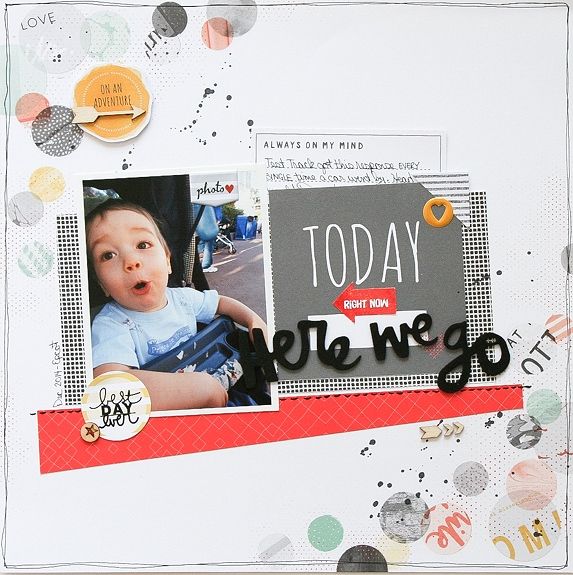 I used my Cocoa Daisy December kit with Amy Tangerine goodies to create this.
For me, this is a simpler page, less layers, but between the cool circles on the paper, the great photo and the bright red tilted strip I felt the page was complete. What do you think?