Yep, you heard that right, we are doing
Throwdown challenges
at Memorable Seasons and this is my week. Each Tuesday we offer an appetizer challenge and Thursday we offer a main course and you have until the following Wednesday to enter for the weekly prize drawing.
I received the Dear Lizzy Neapolitan line with my DT kit so instead of an appetizer and because I love sweets I offered up a
dessert challenge
! My challenge was to create a trifle using paper - more specifically:
To create your trifle card you need the following ingredients:
whipped topping - vellum, tissue paper, lace, anything that gives an airy feeling
layers - you must build a scene using layers like you would your cake
fruit - hand cut some items from your patterned paper to enhance your design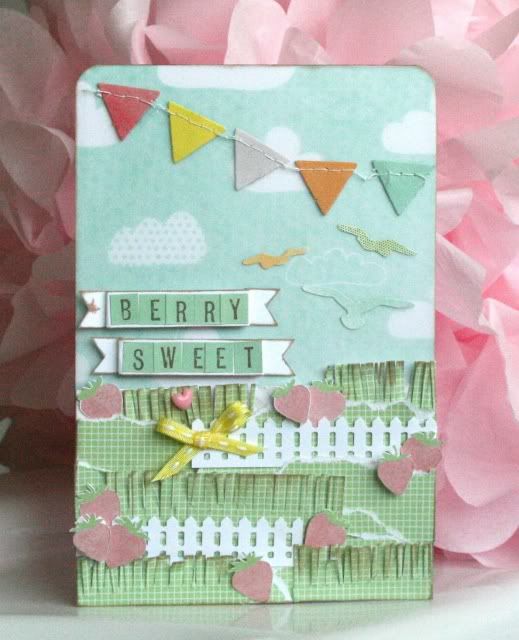 The ingredients for your pizza are:
dough - you need to start with cardstock
sauce - you must use ink/paint/spray to give a saucey look - you choose the flavor
cheese - confetti! Yep, here is the work part. I want you to give the sprinkled cheese look with confetti - I thought of circles, but you may use any shape, but sprinkle!
I chose to add in some crust with my paper strips and sewing, but that is up to you. Also, feel free to add any extras that you would like on your pizza, but please share what extra food item inspired your scrap item.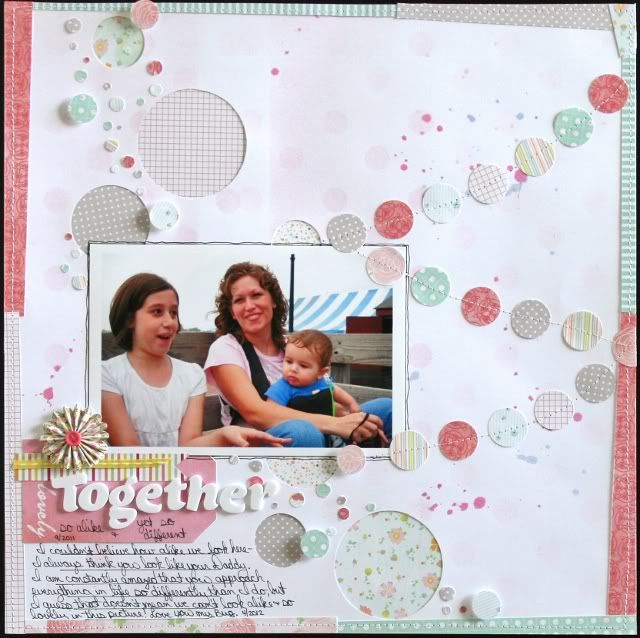 Materials Used: American Crafts, Tattered Angels
Isn't it amazing where you can get your inspiration from? I have never tried food before, but it was really fun! Hope you stop by and join us we've had some neat "meals" so far. LOL