If you follow me on FB you might have seen these pictures. This past Mother's Day, after church, hubby and I headed to the beach. All was good, sunning/resting/talking on the sand...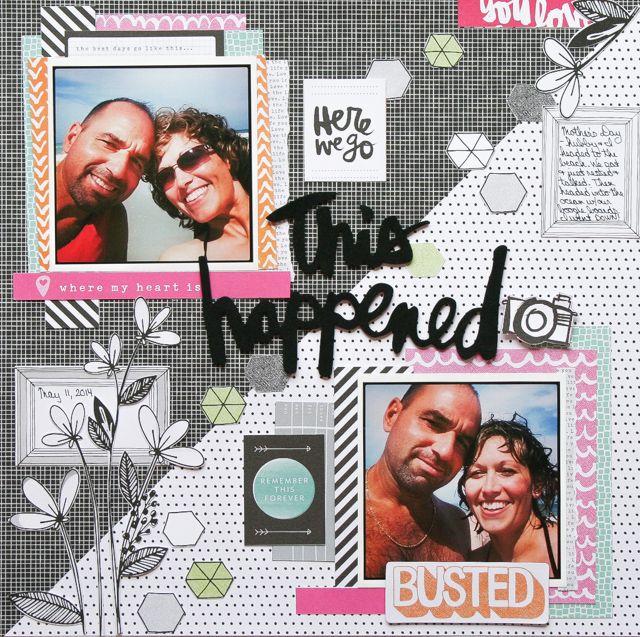 and then we decided to go boogy boarding! Let's just say the waves won.
Amy Tangerine's Plus One was the perfect collection to document our sunny day. I never thought I would use this split paper and yet it was perfect for the before and after!
Have a great weekend, I will see you Monday both here and on the Pebbles blog!