I'm back! Oh it is so good to have our old trusty computer sitting here with me. It is all fixed and cleaned up and hopefully has many more good years left in it because I was not impressed with what I saw in the market right now for computers!
I thought I'd start by sharing another layout I created for my guest design spot at My Creative Scrapbook. I created with the main kit which was mainly Echo Park goodies. I have not worked with Echo Park for quite some time so it took a little playing with, but I am pleased with the results.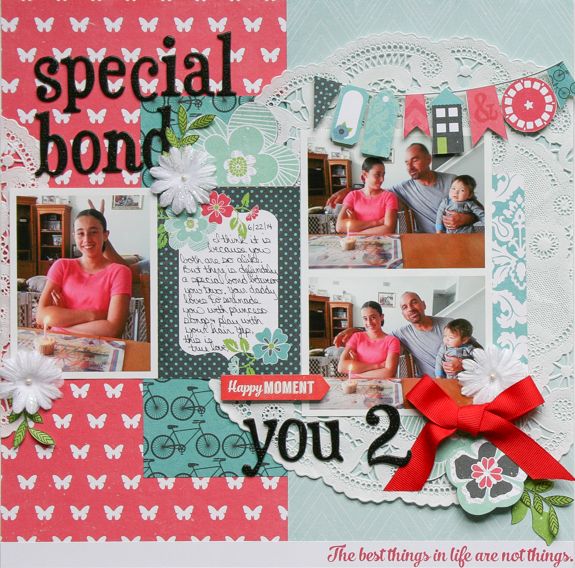 I had thought about adding the word between cut from my Cameo before the you 2, but my computer decided for me by dying. Maybe later I will add that.
Some details shots...
A bow inspired by another DT member at My Creative Scrapbook
Some fussy cutting of course!
Don't forget you can join in the fun at My Creative Scrapbook by joining in the reveal blog hop found
here
. I will be back tomorrow with another layout I created from this kit, actually my favorite!