Today brings a new challenge at
Scrapping Everyday Miracles - Challenge #16
and it is all about moms.
Our May Challenge is to create a project that is inspired by our Mothers. How have you been blessed by your mother? What everyday miracles have you missed in the past but see clearly now? Some of us may not know our mothers, but have had mother figures about whom our project can be focused upon.
Maybe you're thinking to yourself my relationship with my mother is nothing to be celebrated. We believe that even if that is the case God wants to meet you there through this challenge, so please don't lose heart and keep reading after the DT layouts to hear how one of our very own design team members handled that exact situation.
Every challenge at SEM has a scrap twist that participants need to have on their layouts in order to complete the challenge so for the May challenge our scrap twist is....
Scrap twist: Use a page from a book (can be any book, novel, dictionary, etc.)
Here is the layout I created using my favorite technique - fussy cutting and some Fabulous Simple Stories!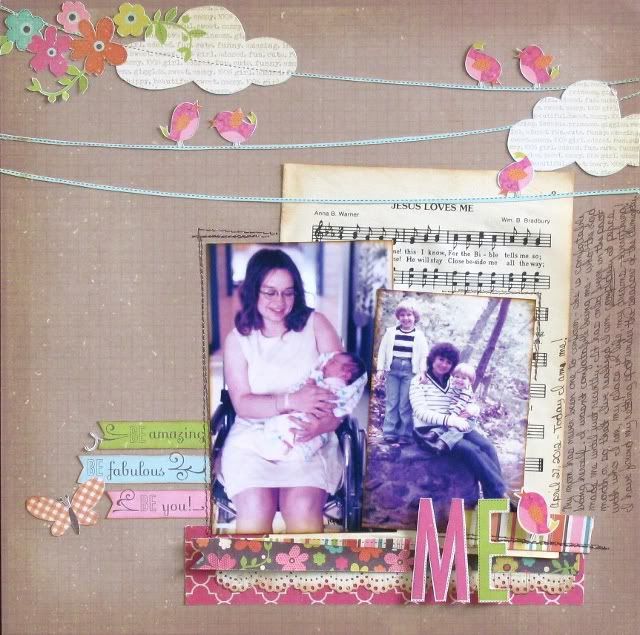 Materials Used: Simple Stories, book page, Martha Stewart
I love my collections of Simple Stories and totally hate to cut up the papers, but because of the wonderful element sheets that are included in each collection I can cut to my hearts content! :) I cut the birds/cloud/wire and strips under the picture from the 2x12 border and 4x12 Title strip elements page #2114 (I couldn't bring myself to cut the All about me page!). The title "ME" came from the 4x6 Journaling card elements #1 page #2110. The tags and butterfly came from the 4x4 quote and 6x8 photo mat elements page #2113. My main page was based on the Kraft Grid page #2120 - of course I have another one of these sheets so I can also use the typewriter font on the other side!
H
ere are some close-ups of my fussy cut elements: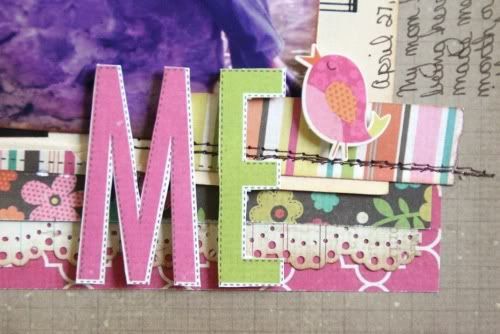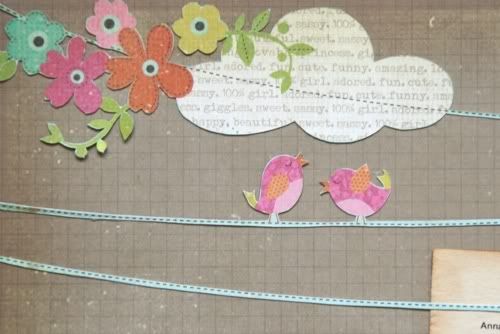 I've had such fun with my Fabulous collection from Simple Stories and especially the element pages! You can see a card and a few layouts I made
here
, another layout
here
and
here
.
Make sure you stop by
Memorable Seasons
this week for a week long celebration of National Scrapbook Day - we've got challenges and prizes galore!